Introduction
The financial markets are often referred to as decentralized, or the basis of all our money. Some developments which have taken place in recent years and that you may be familiar with include "decentralized finance," or "DeFi". It is a new phenomenon in the crypto space that has grown exponentially over the past two years. It's an exciting space to be, without question! Let's dig into DeFi and learn more about it.
What is Decentralized Finance (DeFi)?
Decentralized finance is an idea of how the world should be. It includes no regulatory body, central bank or any one person for that matter and are completely decentralized and void of any control by a single entity. As with all things blockchain-based, DeFi helps to eliminate intermediaries in transaction management while simultaneously providing more transparency than ever before.
Decentralized finance (DeFi) is a financial system without any mediators. In other words, it's an impenetrable and immutable ledger that holds all information on the same level of trustworthiness. The blockchain provides DeFi with security, transparency and accountability to everyone who participates in the investment process.
Gaurav Dahake, CEO and co-founder Bitbns says, "DeFi is a peer-to-peer service that works purely on a Blockchain platform with little or no intermediaries."
How does it work?
DeFi users engage with the platform via software called dapps. These apps typically run on the Ethereum blockchain, which is different from a conventional bank in that there is no application or account to open.
Some of the ways people are engaging with DeFi today include:
Lend out your crypto coins and earn interest every minute, not once per month like you would with a traditional savings account.
Apply for a loan without filling in paperwork, including extremely short-term loans that traditional financial institutions don't offer.
People are trading crypto assets peer-to-peer. It is a way to buy and sell stocks without any kind of brokerage, without the intervention of an intermediary or broker.
If you want to earn better interest rates than what can typically be found in a bank account, invest some of your crypto into savings alternatives.
Make bets on the price of certain assets and see if you're right. Think about these like stock options or futures contracts, which are in crypto-form.
Top 10 Best DeFi Crypto Projects to Invest in 2022
The world of decentralized finance or DeFi is progressing rapidly, but a few projects are paving the way for network advancement. We have compiled our top-ten "DeFi assets" to showcase some of these exciting ideas.
1. Pancake Swap (CAKE)
PancakeSwap provides a decentralized marketplace built on Binance's Smart Chain. It is an alternative to Ethereum, which has been known for its fast and inexpensive transactions, but slow development speed. It is free to use, decentralized, and requires no KYC. Its functionality includes a lottery ticket market for other NFTs like the Uniswap clone it is. It has new features not present in Uniswap such as an auction marketplace where users can sell their tokens with various levels of success chances and revenue share criteria.
Current Price of Pancake Swap (CAKE) Token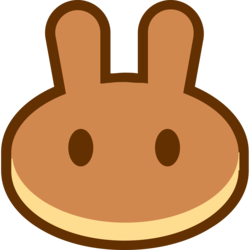 PancakeSwap (CAKE)
Price
2. Uni Swap (UNI)
Uniswap is a decentralized exchange that allows users to buy and provide liquidity from their crypto wallets at minimum cost. The automated market maker, AMM, provides ample liquidity for robust traffic on the platform. Uniswap's native token can be found outside of the DeFi network like Voyager does as it has become so popular in its own right.The native token of Uniswap is UNI. This token is used to facilitate trading on the decentralized exchange platform, as well as being a liquidity provider for other tokens that are supported by the Ethereum network.
Current Price of UniSwap (UNI) Token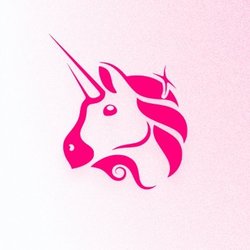 Uniswap (UNI)
Price
3. Chainlink (LINK)
Chainlink is a decentralized oracle service that connects smart contracts with data from the real world using distributed ledgers. I recently saw Chainlink announce their Programmable Token Bridge, which will allow for new communication between DeFi blockchains. This will help DeFi to properly scale and avoid the bottlenecks holding back earlier generations of blockchain projects like EOS and Ethereum! Chainlink can generate multiple subcontracts and take data from only the most trustworthy nodes. This provides premium accuracy to your Chainlink network.
Current Price of Chainlink (LINK) Coin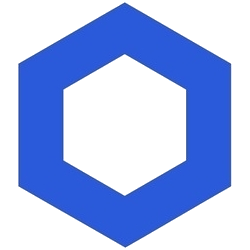 Chainlink (LINK)
Price
4. Terra (LUNA)
Terra Luna is a next-generation smart contract platform that combines decentralized finance with the concept of stablecoins. It offers a variety of features like instant settlements, low fees, and seamless cross-border exchanges for its members. LUNA provides the volatility needed to ensure Terra's stability as well as keeps itself balanced in line with investors' expectations on price instability. In just a few years, Terra Luna has managed to surpass Ethereum and Binance Smart Chain as the second-largest decentralized finance network.
Current Price of Terra (LUNA) Coin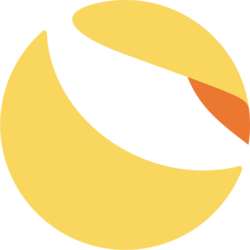 Terra Luna Classic (LUNC)
Price
5. Fantom (FTM)
Fantom is an upcoming blockchain platform that aims to solve existing issues with speed and cost, including scalability. Unlike Ethereum, which can be used for development platforms only due to its significantly higher cost of use, Fantom allows direct money transfers-in real time at a much lower fee than Bitcoin. The cryptocurrency underlying the white paper is called FTM (Fantom Token), making it easier to buy into and hold onto this token as it provides long term security in comparison with other alternatives in circulation.
Current Price of Fantom (FTM) Coin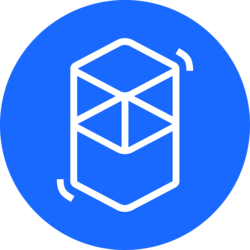 Fantom (FTM)
Price
6. Aave (AAVE)
Aave is one of the early decentralized finance projects that uses a cryptocurrency, like Ethereum. It's a platform for lenders and borrowers to meet on equal terms in order to lend or borrow money more efficiently – on no middleman necessary! You have an opportunity not only to earn rewards and discounts by staking the AVE coin, but also help give back your community with donations made through smart contracts.
Current Price of (AAVE) Coin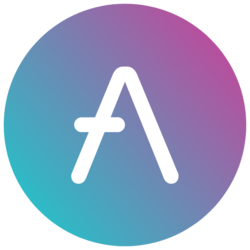 Aave (AAVE)
Price
7. Solana (SOL)
Solana is a scalable, blockchain platform designed to host decentralized applications. It can process many more transactions than rival blockchains like Ethereum and has much lower transaction fees as well. Solana operates on both a Proof of History (PoH) and Proof of Stake (PoS) model which allows validators- those who validate transactions added to the blockchain ledger-to verify them based on how many coins or tokens they hold; it also time stamps these verified blocks quickly with PoH.
Current Price of Solana (SOL) Coin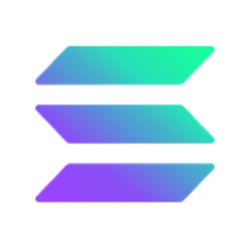 Solana (SOL)
Price
8. Sushi Swap (SUSHI)
Running on Ethereum, the SushiSwap exchange is an advanced fork of the Sushiswap protocol. It allows users to swap any ERC20 token into any other ERC20 token through automated liquidity pools. Specifically, these traders are rewarded with fees instead of tokens that they bring to the platform. Token holders can also be financially incentivized by rewarding them with fees instead of their own holdings when performing a transaction- this motivates them to take part in trading and helps increase liquidity for everyone else!
Current Price of Sushi Swap (SUSHI) Token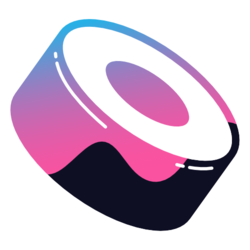 Sushi (SUSHI)
Price
9. 1Inch (1INCH)
1inch is a decentralized exchange aggregator. This means that it gathers information from different exchanges to find the cheapest prices on them and then reroutes its customers' trades between those exchanges in order to make sure they're getting the best deals possible. 1inch has mainly been designed as an aggregation service, but it also offers some trading functionality of its own- namely, automated trade execution and price alerts for users who want maximum protection against bad market behavior or scams like pump & dumps.
Current Price of (1Inch) Token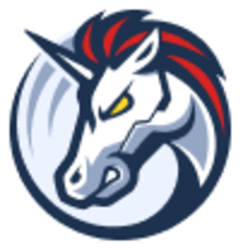 1inch (1INCH)
Price
10. Polkadot (DOT)
Polkadot is a network designed to join the dots with other networks. It's commonly referred to as a multi-chain network because it can join different, incompatible networks together. The two issues blockchain-based systems most need to solve are scalability, which refers the number of transactions per second that they can handle, and governance: how their community manages protocol upgrades and changes. Polkadot aims to solve both problems.
Current Price of PolkaDot (DOT) Coin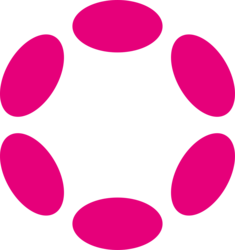 Polkadot (DOT)
Price
The Future of DeFi
DeFi platforms are having a moment and are getting some much deserved recognition from both consumers and investors. They're raising lots of money in order to push initiatives, improve their platforms, build up the already thriving network, or grow it. With these advancements in finance, more people will have access to resources that were previously unattainable. These changes are leading towards financial equality by decreasing the inequality between those who can afford the services and those who cannot. The future of DeFi is already here- it's for everyone!